It turns out a lot of millennials want to buy a home someday — a whooping 89 percent according to a new Apartment Listsurvey. But, just 5 percent expect to buy in 2019 and 34 percent say they will wait at least five years. Why the lag?
While the dream of homeownership is strong, 72 percent cite affordability as the critical issue.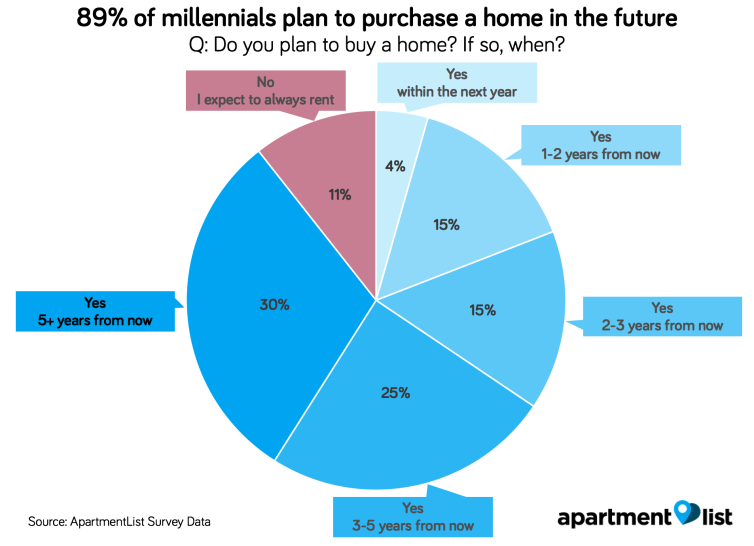 Down payment funds are primary challenge
Sixty-two percent of millennials specifically mention the lack of funds for a down payment. Only 11 percent have saved $10,000 or more for a home and 48 percent have zero down payment savings.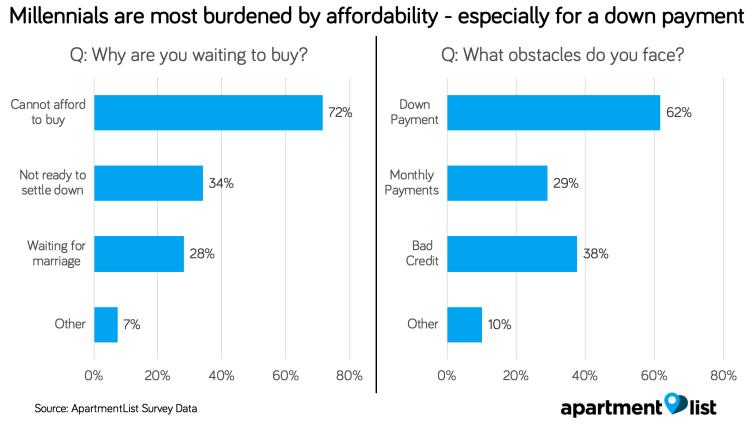 What the study overlooks
The survey also found that two-thirds of Millennial renters would require at least two decades to save enough for a 20 percent down
…