Does the latest news about the housing market have you questioning your plans to sell your house? If so, perspective is key. Here are some of the ways a trusted real estate professional can explain the shift that's happening today and why it's still a sellers' market even during the cooldown.
Fewer Homes for Sale than Pre-Pandemic
While the supply of homes available for sale has increased this year compared to last, we're still nowhere near what's considered a balanced market. A recent article from Calculated Risk helps put this year's increased inventory into context (see graph below):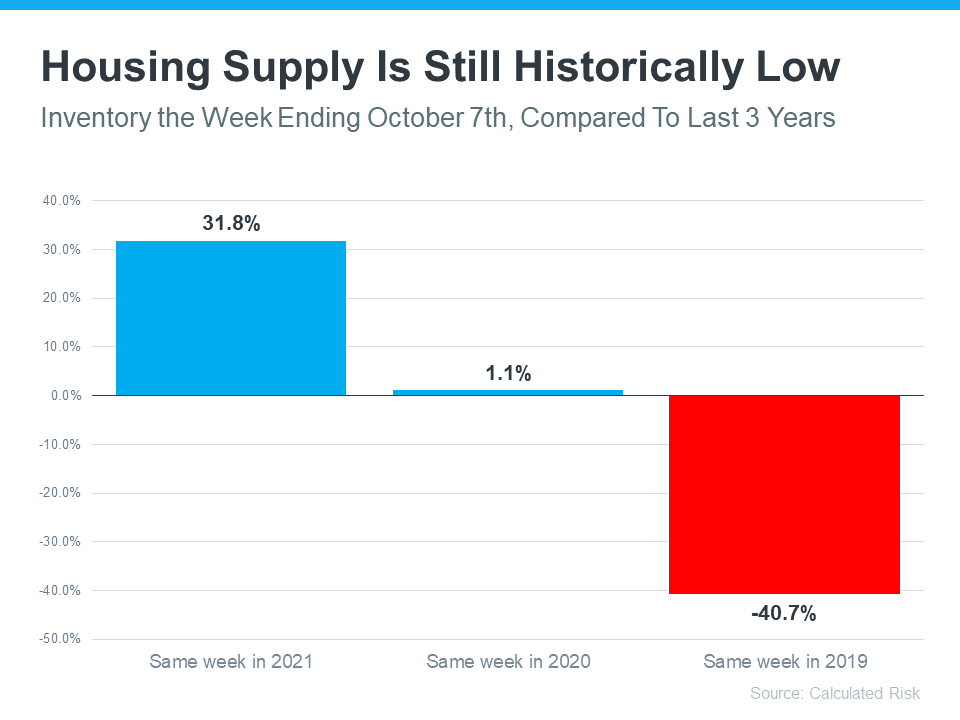 It shows supply this year has surpassed 2021 levels by over 30%. But the further back you look, the more you'll understand the big picture.
…